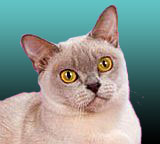 Remember: The kitten that you looked at today and will call about tomorrow is the kitten that someone looked at yesterday and will be purchasing today! We don't hold a kitten without a deposit.

The quickest way to make a reservation is to use our link to and make a deposit of $500.00. But, please, before sending a deposit, read our DEPOSIT POLICY.



RESERVED FROM NEXT LITTERS with deposits:

EUROPEAN BURMESE
- lilac male - P., Europe
- brown female - N., Europe
- brown female + one - A., Japan
- brown and chocolate boys - M.H., Montana
- lilac boy - T.C., CA

We expect kittens in September and October. Refer to our breeding plan.

While you're waiting, check out our adult adoption.