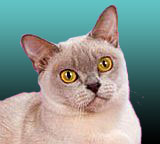 LINKS


Resource Guide to Raising Cats
A website for cats, cat lovers & feline admirers everywhere! Cats are Awesome!

Cat Care Guide

Cat, Cats, a Feline Paradise!
If you love cats, visit I-Love-Cats.com now for tons of free cat stuff!


ASC


recognizes your web site as a
SUPERCATS CATTERIES
Animal Pictures
---
HEALTH LINKS

Tritrichomonas foetus is a flagellated protozoan parasite of domestic cats that resides within the lumen of the colon and causes colitis and chronic, foul-smelling diarrhea. T. foetus is prevalent among cattery cats where transmission via the fecal-oral route is suspected. Infected cats may have persistent diarrhea for up to 2 years and can remain infected for their lifetime.

Diseases in cats which are being investigated by Dr. Henry Baker, Director of the Scott-Ritchey Research Center and Professor of Pathobiology and Small Animal Surgery and Medicine, include GM1 gangliosidosis, GM2 gangliosidosis, mannosidosis and mucopolysaccharidosis.

---
Banner Exchange
First, place our banner on your site as described below. Then, send to us the code for incorporating your banner onto our site, along with a description of your site, including the URL pages where you placed our banner.
To put our banner on your site, select from the examples below. Then, copy the code printed below each banner into the appropriate file for your web page. It's that easy!
| | |
| --- | --- |
| Banner 88х31 #1 | Banner 88х31 #2 |
Banner 468х60 #1

Banner 468х60 #2

Banner 468х60 #3

Banner 468х60 #4

Banner 468х60 #5

Banner 100х100